Having seen what an entrepreneur needs in terms of characteristics at the core, how do you build yourself into this creative, curious, business machine? You can read all about it here in the first part of this post. Let's look at the proven things you can do as a youth Corper to start thinking and acting as an entrepreneur. 
Every learning has to start with an individual's resolve to be better, do better and get better results here are the core actions you can take:
Study
Attend events
Use social media
Get a mentor
STUDY
My initial thought was to encourage you to read books, articles on entrepreneurship but there are several ways to get the same content in, say watch a YouTube video or listen to a podcast on the same or even listen to audio books from Audible or my favorite which is converting e-books to audiobooks myself and reading them as audio books at zero costs. You can find softwares with which to do this online. Study about entrepreneurship constantly, study biographies of entrepreneurs even if you are well convinced that you are a natural entrepreneur i.e. you have all the traits by nature.
ATTEND EVENTS:
Sometimes people speak their truth in personal interactions more than they do behind the camera, or on social media. So attending events geared towards entrepreneurship development will be a good opportunity to meet with both pros and "wanna be's" in this field and share what makes them thick and you can best develop it yourself. You will learn from these events and equally build your network of entrepreneurs through them. 
USE SOCIAL MEDIA:
Social media is great for connecting with people of like minds. On Facebook for example, you can join groups that has to do with entrepreneurship or connect with pages with interests in building entrepreneurs. You can click here to like our page on Facebook and here to join our group so that you can see our posts on entrepreneurship every time.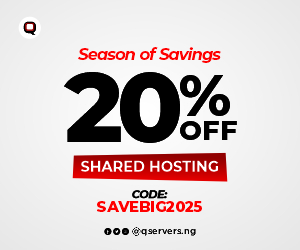 GET A MENTOR
While all the other ways are great, getting a mentor beats them all. It is simply the best. A good mentor saves you years of experimentation or trial and error by showing you straight up what works and what doesn't. it cuts your learning curve a lot. You get to leverage on the network, knowledge and experience of the mentor and that is sweeter than 'pure bliss'.
PS. We will look at how to be a good mentor and how to be a good mentee in another post but, I know you are thinking what the potential benefits to be enjoyed are or losses to be endured as an entrepreneur?
Benefits of Entrepreneurship
There are several benefits to be enjoyed as an entrepreneur and they include the following:
Freedom
Proportional wealth scheme
Popularity
FREEDOM
The truth is that entrepreneurs are in much control of their resources like time, money etc. it allows you the freedom to determine how best to work to serve your clients and work with your prospects.
PROPORTIONAL WEALTH SCHEME
By this I mean that your earning power is determined by how well your business is doing and not a prefixed amount that gets reviewed once in a while. This means that an entrepreneur can go from zero to one hundred in a month depending on how his business is doing.
POPULARITY
The truth is, an entrepreneur can become popular once his products and services become house hold names in the industry he is in, Elon Musk is a good example. This fame can bring him more business opportunities and increase his wealth astronomically.
Are there losses that can befall an entrepreneur? YES. The fact that there is a risk of failure associated with every business venture makes entrepreneurship a highly probable event. The greatest loss is that associated with the failure of the business.
In summary, as a youth corps member in Nigeria it is possible you have found a good opportunity or a problem in your state or around the region you are serving and you believe you can solve this problem. Do not be afraid to start, many corps members in the past did it with varying levels of success so it is better to give it a try and do so with your whole heart.
These days there are lots of online opportunities to make money or start a business on, you don't need more than a working mobile device with internet access for most of them so it is up to you to take advantage of the opportunities technology has given us to increase your source of income legally.
Cheers to your Success!
Ajuwaya Youth Initiative.