****Read this post carefully****
With technological changes all over the world today and the surge in online businesses people can now take up jobs and work from the comfort of their homes or wherever they choose. This kind of jobs are called remote jobs.

Following the increase in people's interest in these jobs and the need to help our audience succeed, we will be sharing with you all you need to know to start working remotely and make good money.

In this series you will learn the following:
What the best jobs that can be done remotely are. (also known as location independent jobs)
How much do these jobs pay?
What type of companies offer these positions?
How to ace interviews for remote jobs.
Let's get started!
What Jobs That Can Be Done Remotely?
1. Writer

Writing isn't just low-paid work that anyone can do; at least not if you specialize.
If you have some sort of technical background or specialization, you can earn six figures as a location independent writer. So if you've always enjoyed writing or want to become a writer, don't rule this option out in your job search.

For example, if you have a medical or nursing background, you could become a medical writer and earn $100K-$150K or more while telecommuting.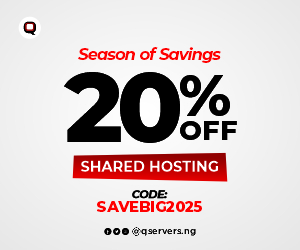 You could also become a technical writer in non-medical fields. Many industries need technical documents written, from investing & finance, to software technology.

Working as a writer is one of the best location independent jobs, whether you work for a single employer or decide to test the waters as a freelancer. You also don't need an ultra-fast internet connection on most days, since you're typically just writing, editing, and submitting documents.

2. Editor

If you were surprised to hear how much writers can earn above, then this one may shock you, too. Professional editors can earn great money too, and in some rare cases – six figures per year. Whether editing books, online articles, technical documents, whitepapers, or any other corporate documents, this is one of the best ways to earn a great living while working remotely.

Every online website and publication has an editor, or a team of editors, too. That article you read on Forbes? It had to get past an editor. That article in the New York Times? It's been edited, too.
For every piece being written online, an editor is needed, and there's no reason this job cannot be done remotely or from home, so it's a great career option if you want this flexibility.
3. Project Manager

Almost every modern industry has project managers. They oversee large projects, delegate tasks to multiple people and multiple teams, and are responsible for the overall project timeline and completion (as well as providing updates to clients).

It's common for a Project Manager to earn a good pay in many industries including software technology, biotechnology, pharmaceuticals, and more. And these people typically do not need a highly-technical background. This is more of a business & people position that requires excellent communication, organization, strategic thinking, problem-solving, and more.

And while not every project management job will be remote, some are. This will depend greatly on the industry and company, but it's worth looking into if you think this type of job fits your strengths and skills.

4. Software Engineer

This is an incredibly broad field that includes mobile app development, web development, and other types of software engineering (such as developing in-house tools for a large bank, or developing a script that analyzes data for a company to improve their advertising).
5. Web Designer

If software development isn't your thing, you could consider learning web design instead. Before a programmer creates a web page, someone needs to design it – the graphics, color schemes, layout, buttons, and more.

It's possible to earn six figures as a remote web designer, whether working for an agency, a large corporation, or freelance.
As a web designer, you'll work closely with the tech-focused people in an organization – like software engineers – but you won't need the same technical background.
6. UX/UI Designer

If you're not familiar with the term – this stands for user experience & user interface. In this job, you'd focus entirely on what an online user sees when interacting with your company's software and website.

You may survey users, observe behavior and patterns recorded via software, and come up with changes or improvements to help the business attract more customers, keep people on the website longer, or any number of other goals. (This depends heavily on the business. For example – a site like YouTube simply wants to keep people on the site for as long as possible so they watch more ads.
Whereas a site like Amazon wants you to make purchases).
This field does require training, and may not be as easy to break into as some of the others mentioned above, but it makes a great location independent career once you have the skills.

7. Product Designer

A product designer takes an idea or concept through to becoming a real product that's ready to be sold. This can include some areas mentioned above, like UI/UX, but often involves more as well.
This is another great job that can be done from home and can earn you six figures, especially in an industry like technology.

As a product designer, you'll work with prototypes and sketches, all the way through to testing and finalizing a product that's ready for consumers to buy!

8. Product Manager

A Product Manager is responsible for overseeing the success of a product.
Unlike a product designer, they typically work with a product that's already on the market and being sold. And unlike a Project Manager, they usually take ownership of one single product, or one area of a large product, and continuously work to try to grow and improve that product.

Whereas, a Project Manager (mentioned earlier), will take on many projects throughout the typical year. Each one has deadlines, milestones, etc. Projects finish, new ones start. So that's how they differ.

Whether you join a large tech company or a smaller start-up, product management is a great way to build a high-paying tech career with the possibility to go remote.

9. Graphic Designer

Companies need all sorts of graphics – from logos and website images to PDF designs, product designs, and more.
And as long as you have a powerful laptop, there's no reason that this job can't be done from home or anywhere else.

While the average pay may not be quite as high as other jobs mentioned above, it's still a great option for being well-paid while telecommuting.

10. Content Marketer

Content marketing is the creation and distribution of content (like blog posts, videos, social media posts, and more) to acquire new leads and customers for a business.

While the starting salary won't be six figures, there's a ton of room for growth and upward mobility in this industry. It's also one of the best fields to find remote jobs since almost nothing you do requires you to be in a physical office location.
Now, you know some of the jobs that can offer you incredible huge benefits as you work remotely. On the next post we will look at some more and share with you valuable tips that will help you in your remote work journey.