This is a continuation of the series on remote work. You can click here to read the first part.
In this part, we will look at the other important areas where you can find remote work opportunities. We have already looked at ten of these in the first part Do You Want To Work And Earn From Remote Jobs? (Part 1)
So let's move to the remaining now!
11. Social Media Manager
Practically every company has social accounts these days – Twitter, Instagram, Facebook, and sometimes YouTube or LinkedIn. And they need someone to manage these accounts. This is a relatively new field that most managers/CEO's don't know much about, so if you have this expertise, you can easily land a high-paying job, and are very likely to be allowed to work from home if you ask!
You could also do this as a freelancer, and manage the social media accounts of multiple small companies. With this method, it would be possible to earn six figures per year… by charging $1-2K usd per month and having 5-10 clients.
12. Digital Marketer

Digital marketing is a broad field that includes some of the areas mentioned above (such as content marketing).
Any company with a website or online presence needs digital marketing help. Along with social media and content creation, digital marketers also manage paid ad campaigns in many companies.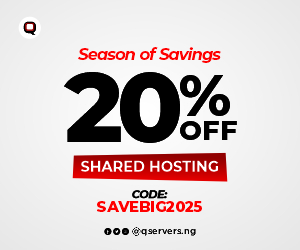 Because of this, you'll often be paid more than a content marketer or social media manager. Companies can earn far more from successful advertising campaigns (because they control the budget and can "scale up" quickly once they're seeing some success). 
Email marketing is one specific sub-set of digital marketing. Most companies maintain an email list – whether it's potential leads who signed up for a freebie or past customers who gave their email address during checkout.

And companies can earn a ton of money by re-marketing to their email list, so email marketers are very highly paid. Everything can be done remotely, so email marketing is one of the best jobs if you want to be location independent. You'll find that many of these jobs are listed as "remote", and if not, you're likely to hear "yes" if you ask for it.

14. Attorney

If you have a law degree, you could look into turning this into a remote career – whether it's providing consultations to clients as a freelancer or serving as counsel for one company.

If you take the second route, you'd probably want to target an internet company, since they're most likely to allow you to be remote. Employers in more traditional industries like pharmaceuticals, banking & finance, etc., are probably going to want their lawyers on-site at the office each day.
15. Accountant

If you have an accounting degree, it's possible that you could find an employer that allows your position to be remote.
You can work as a tax accountant who is completely location-independent and work online. You either work for a large company and do tax returns and consultations for the company's clients, or you open your own private practice and start taking clients directly.

16. Sales Representative 

Sales is one of the highest paying corporate jobs you can get, period, and it's also a position that lends itself to being done remotely.

Plenty of salespeople do their work on the phone only, rather than selling in-person. And for those people, there's no reason they can't do the job from home, as long as the company allows it.

To earn as much as possible, look for B2B (business-to-business) sales jobs, not business-to-consumer, and look for companies with high-priced products or products with recurring billing, like expensive software that customers pay each year to use. That's most likely to get you a good commission structure.
17. Teacher

While not as high-paying as some other options above, online teaching can earn you a full-time income and can be one of the best remote jobs if you don't have any advanced qualifications.

You could teach a specialized field that you're knowledgeable about (fitness, yoga, cooking, etc.), or one of the most common is online English teaching.

Depending on whether you work for yourself or for a larger company, and what you choose to teach, you can earn thousands of dollars a month teaching online from home.

18. Customer Service & Support

Many online companies need massive customer support departments. Airbnb, Amazon, Uber, etc. So we're going to see more and more remote jobs of this type, and there are already many available. You could answer customer service phone calls or answer chat/email requests, or both, depending on the company.

19. The Job You Already Have

If you're currently employed, then it's possible that your current job could become a remote work opportunity if you just ask! So don't overlook that option. It's often much faster to negotiate to telecommute with your current position than start a whole new job search.

Now you know most, if not all the types jobs that you can get to work remotely on and earn good money for yourself. The next question is how do you search for these job offerings?

In the next part of this series you will get to learn how to search and land good remote work positions without stress.

Cheers to your Success!