This will be the last in this series on remote work and to get the previous parts, you can click here. Going through the previous ones first will help you understand this one better. 

Continuing from where we stopped in the last post, let us consider other important factors that will help you secure a good remote job that suits your style and fancy.

Remember to find number one to three in the previous posts starting from the second one here. 
4. Be Ready to ACE all the Common Interview Questions Companies Ask

There are two reasons this is so important.

Companies are going to ask you a lot of questions about why you want to work remotely, to make sure you're pursuing this for the right reasons. They're initially skeptical.
Remote jobs get a TON of applicants so it's very competitive. That means there's no room for mistakes in the interview!
So be extra-prepared for all the top questions employers ask.

And then be ready for questions about why you want their specific job, and why you want to work remotely too.
Expect questions like:

Why do you want this job?
Why did you apply for this position?
Why do you want to work remotely?
Have you worked remotely in the past?
Tell me about a time you worked with little or no supervision?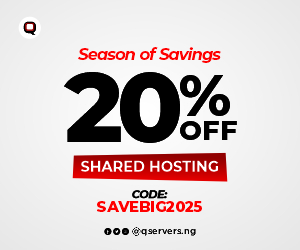 You need to stand out and be memorable in the interview if you want to get hired for a remote job. There's always competition for these positions!
5. On Your Resume, Show Your Communication Skills and Ability to Hit Goals On-Time

When it comes to writing your resume to get more interviews for remote positions, you'll want to highlight a few key things:

A.Try to show that you communicate well with team members, your boss, and members of other teams.
Show you coordinated with people in projects, communicated clearly, etc.

If you led meetings, projects or other efforts, mention that.

Mention anything that shows off your communication skills.
You'd want to put all of this in your resume bullets and your employment history section.

Here's an example of something you might say:

"Led multiple projects while coordinating efforts across three teams and 20 employees. 
Maintained project deadlines and milestones through frequent communication using chat, phone, video, and in-person meetings."
B. Show off your ability to hit deadlines and be on-time with goals.
If you want a company to hire you for a remote job, you need to show them you're going to deliver results, and do it on-time.

So on your resume, try to put a few bullets showing how you've delivered great work on-time or ahead of schedule.

Along with putting this type of info into your bullets and work history, consider writing a brief resume summary section to show off these abilities too. (This is instead of an "Objective" at the beginning of your resume, which is generally a waste of space for most people).
6. Leave Personal Reasons Out of It

This tip is super important for finding a remote position.
Don't bring your personal life and problems into the conversation when describing why you want the job!

The first thing you mention when talking about why you're excited to work remotely better not be personal needs/reasons, or you won't get the job most likely.

This is true on your cover letters, your interview answers and everywhere else you're communicating with employers and hiring managers.
7. Show Companies How Remote Work is Good for THEM

In general, employers don't care about your personal life and needs. They want to know what's in it for them.
(This is just human nature… people are self-interested. And hiring managers are people, too).
So, if you want to get a full-time remote job, make the conversation about THEM just as much as it's about you.

Talk about how you're more productive at home, how you'll be able to work more because you won't be commuting, etc.
Those are things that will directly benefit them.

Make sure you take their perspective and think about their side before hopping onto a phone interview or going in to meet a company.
8. Have a Great Home Office Setup Ready to Use

If you're going to be doing video interviews, or even if not, employers are going to want to see your home office (or at least hear about your setup). If you tell them you're ready to work remotely, they want to hear about how this will go!

So make sure you have a quiet, great-looking space with plenty of room to work distraction-free to show off and talk about with employers.

If you don't even have a designated workspace that's clean, organized and ready to go, then you really need to put a bit more time into thinking about why you want to work remotely, and how badly you want this.

Consider getting a good webcam and microphone or video calls.

Buy a nice desk or table.

Make sure your internet connection is super-fast.

Take the extra steps to get yourself ready BEFORE landing the job, and you're far more likely to get job offers from employers for remote positions.

This will make you seem more confident in the interview too, because when they ask about these topics, you'll be excited to talk about it rather than nervous/timid.
9. Don't Leave the Planning Up to Them

Show them you have a plan to succeed after they hire you.
This includes your home office setup (mentioned above), but also HOW you'll use that setup to succeed.

How will you learn the role and get up to speed quickly?

How will you communicate with the team on an ongoing basis?
Phone calls aren't enough.

 Show employers you plan to make the extra effort to integrate with their team and company culture via video chats, instant messenger, etc.
This might also include visits to the headquarters or a regional office during the first year.
Ask what other people have done, and make suggestions/take initiative to show you're thinking about this.

Don't passively wait for them to dictate how everything is going to be.
Employers want to hire people who take action and take initiative for their remote jobs. They want self-starters.

Show them this, and you'll immediately boost your chances of finding a fulltime remote position!

In summary, here are somettings you should bear in mind as you set up to launch a career working remotely and Aided by technology.

Make sure you're working in an industry or field where a remote job is possible
Research companies before applying to learn about their history of offering remote work.
Apply to startups; they tend to be more open to a remote work arrangement
Search online for "remote" or "distributed" companies; these companies are completely remote, from the CEO to entry-level workers
Search online for job boards that focus on remote jobs only
Show employers you're a self-starter and that you take initiative in your work
Show employers you have great communication skills and are able to hit goals on-time in your work
Don't mention personal reasons when explaining why you want to find a remote job; talk about how you feel you'll be more productive and be able to focus on your work more when working remotely
Make sure you have a great home-office setup so you can show employers that you're ready to produce great work for them in a distraction-free environment
Have a plan in place for AFTER you're hired. How will you learn the role, meet the team, stay connected, etc. Don't leave this entirely up to them; you need to take initiative if you want to convince employers you're ready for a full-time remote job
Follow the guide we have laid out in this series and you will be all set. Here's the link to the first part. 

Cheers to your Success!