The power of clarity, Clearness, transparency, obviousness.
The lack of these words bring confusion, uncertainty and failure.

A life without clarity is like a fugitive who goes into any place to get temporary succor with no specific location in mind.
A person without clarity gabbles into anything and everything, yet gets nowhere.

You can't have everything at the early stage of your life but if you are to possess anything at all, please let it be clarity.
If being clear about where you are going and who or what you want to be and do is the only thing you can boast of right now, you have a 50% better advantage than a person who has all the resources in the world without a blueprint.

What differentiate one hustler from the other, is that in the long run, the one with a vision and a blueprint tend to last longer and finish stronger than the other one who just hustles for money.

Wealth is no respecter of hard hustle as I stated in this post but wealth comes to s/he with a sustainable vision and Idea board!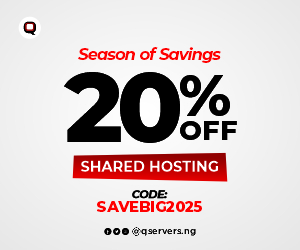 I know that you want to DO so many things and BE alot of things now but for the sake of your future, sit down and obtain the CLARITY you need.
It is only commonsensical that you work hard if you want to achieve this vision.

*YOU ARE IMPORTANT TO US.*

**AJUWAYA CONNECT WISHES YOU A HAPPY NEW WEEK✨**