Applying for a job goes beyond just sending your CV for any and all vacancies. I believe you have an idea why it is so but assuming you don't, let me draw your attention to a simple fact: the number of graduates, I mean those who have finished their NYSC (National Youth Service Corps: one year of compulsory national service Nigerian graduates within certain age brackets) out there is huge.

According to the nation bureau of statistics over seven million people between the ages of thirty four are unemployed as at August, 2020. See their site for details.

As a youth Corp member you have a unique opportunity to better your chances of landing your dream job as soon as you are done with NYSC or even while you are still serving. Read on to learn how to maximize this unique opportunity!

We will be sharing a couple of tips in this series that will enable you to do just this with ease.

Let's start with your search process
During your service year is a good time to start looking for best fit jobs for you.
The following tips will help you do your Job Search effectively:

– Use Search Engines: Google now has a page where advertised vacancies are publicized. You simply need to search the right keywords like "Job Vacancies in Abuja". You can also use other search engines on other platforms, even on social media.

– Get Connected: Be sure to connect with freelance recruiters, Full-time recruiters and Human Resource Managers on platforms like Twitter and LinkedIn. Many groups also exist for daily posts on job vacancies on Telegram and WhatsApp. Connect with them. One of the reasons some people, young people especially don't get the right information is because they are not in the right circle and sometimes they are not in the right circle because their profiles are not professionally ready. You can solve this problem by learning how to fine tune your online profiles or get an expert to do it for you. But, by all means, get connected.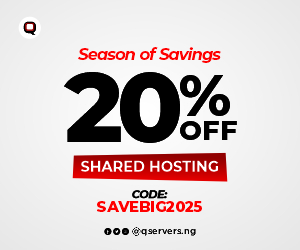 – Use Search Filters: Be sure to search for exactly what you want. Apply your preferred filter always, you'll get a better quality of search results over time.

Of course, your search is not a one time affair, you keep searching until you land your dream job. But, searching is not all there is to the process. There is the part where you have to get yourself ready to send out information about yourself to your preferred employer and one of the documents that helps you do that is a CV. Read on to discover how to prepare a winning CV.

You and your winning CV

Your CV is your ticket to a new job and better opportunities. This is why you want to make sure that it is well-written and structured.

Here are a few things you should do when applying for jobs using your CV:

Always Edit Your CV: 
You should endeavor to edit and update your CV before sending it out. This is to make sure that the content (skills, experience and education) in the CV is adequately presented and is relevant to the particular role you are applying for.
Specific Content: 
Make sure you remove unnecessary information before you sending. Information like your Date of Birth, State of Origin or Local Government or Religion do not need to be there unless expressly required by your potential employer.
CV Format: 
Make sure that your CV is always saved in .pdf format. This is to ensure that the content structure of the CV does change when view in a document editor different from the one you used in creating it.

Do you have any further questions on CVs and CV Structure? You welcome to contact us through any of the means provided here on our contact us page. 

The trend now is to send the CV with a cover letter so from the next paragraph we explore how to do it better.

The Cover Letter

The main purpose of a Cover Letter is to interest the employer in taking a look at your CV. A well written Cover Letter might just be all you need to land the job of your dreams. Following is a summary of guidelines on writing a winning cover letter. You can call it the three see of a winning cover letter.

Concise: 
Your cover letter should be three to four paragraphs. Anything longer might lose the interest of the reader. That is just give it an Opening Paragraph, Body of the letter and an Ending paragraph.

Clear: 
Articulate your qualifications with words that reflect the need of your employer as provided in the description. Do not try to impress with a long list of accomplishments. This is not a place to write your brag sheet.

Convincing: 
The combination of your CV and Cover Letter is what an employer will consider while making a decision on your candidacy. Your Cover Letter should answer the question "Why should the employer hire you?"
We have covered some tips on doing efficient job search, writing a winning CV and a winning cover letter in this post. In our next post, we will be learning about how to package and send this CV and cover letter in order to get the best reception and consideration possible.

Remember to check out our other posts and feel free to contact us whenever in doubt using any of the means provided here in our contact us page. 

Cheers, to your Success!