Now that you have appropriately structured your CV and Cover Letter, what's next?
What is the next step on your journey to landing your dream job while serving?…sending your application email.
Before I continue, let me remind you that you can read the previous parts of this series starting from the last one here. 
Now, let's talk about effective ways of communicating through Emails! Your email has a structure and the first part of this structure is the SUBJECT. 
THE SUBJECT
In writing the subject for your email always follow the Application instruction. For example, if you're asked to make the job title you are applying for your subject, the correct format should be, assuming you are applying for Customer Service Representative, the correct format should be: CV and Cover Letter for Customer Service Representative.
If there is no instruction for the Subject in the Vacancy Ad, simply use this format: Application to the role of "Customer Service Representative"
DO NOT: Use emojis, Use all Capital Letters, Include your name.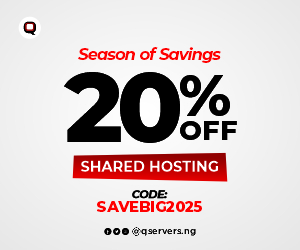 DO: Keep It Short, Use the correct format, Include the Job role.
The second in the structure is the Body of the email.
THE BODY
The body of the email is NOT the same as a Cover Letter. However, some application instructions require you to send only your CV or put the Cover Letter in the body of the email.
If there are no instructions, it is ideal for you to have a CV, Cover Letter and a short email in the Body.
Here is a short format:
Dear Hiring Manager or (whoever you are instructed to write through),
I write to apply for the role of Customer Service Representative as seen advertised on your website. I have over 2 years of experience in Customer Service and I believe I would be a good fit for this job.
Please find attached my resume and Cover Letter for your consideration.
With Regards,
Uc Bright 
Notice that the body contains the closing part of the email sent.
DO: Make sure you attach the necessary documents before sending, Make sure you check for grammar and spelling errors, send the email at the right time (Not earlier than 8 am and not later than 6 pm)
DO NOT: Send an application email without a Body, Use flowery words that over exaggerate.
Remember you can learn how to write your sound CV and Coverletter in the previous post of thin series. Click here to get to it.
At this stage you are hopeful and expecting a favorable reply. But, the period in between could be a very confusing period because you don't yet know why or what is coming in most cases:
What To Do While You Wait?
Now that you have appropriately applied for your preferred job, what comes next?
Make Research: At this point, it is important to make research on the company(ies) you applied to. You want to learn their vision, mission, recent achievement and pain points. This is particularly important if you have not done it before your application. This will enable you to sell yourself when you are called for an interview.
Note Your Applications: Too many people fall victim to scam interview invites. This is why it is important to note the applications you send out so when you receive a fake interview invite, you're able to tell the difference. Taking notes also remind you to Make your Research (as in the previous point, point 1)
Stay Alert: Did you know that you are supposed to check your Spam box as often as you check your inbox? That's right! This is because many emails that do not have certified sources or are not in your contact list are configured to go to Spam. You don't want to miss an interview invite so when you send an application, set it to *Important* in your mail settings and also put on your Push Notifications so you can get alerts as soon as a reply comes in.
This is the concluding part of this series. I also want to add that I am really appreciative of the feedback, questions and responses so far. Please keep them coming!
Remember you can get the previous parts of this series starting from here from here.
Thank you and cheers to your Success!