Following my previous post in my NYSC service year part one, I am delighted to bring you the second and last part of my story starting from the second four months of my service year below.
SECOND FOUR MONTHS
Fast forward to the next four months i.e. December, January, February and March. December was fun because we celebrate Christmas everywhere. They organized events and meetings everywhere, dance meetings. I had planned to organize a Christmas Carol for my church but the CAN (Christian Association of Nigeria) Chapter Chairman in the village asked, "Why don't we organize a Christmas Carol for all the churches in the village?" So at the end of the day we invited like eight to nine churches and they came for their Christmas carol. It was a lovely event and Iwas glad to be part of it because I didn't want to be lukewarm; I wanted to be part of everything happening in the village. December was fun. January and February was elections and the experience was mad o!We went for the training for three to four days then it was time for election, atone point the election was cancelled and we ended up sleeping at the INEC office moreover, we were told that we will be the presiding officers wherever we were posted to. It was not an easy experience anyways. When it was time for elections proper, I was posted to a village I never knew human beings were actually living in. It was on top of a mountain and you know the Hausas don't joke with elections. In my polling unit, there were no issues per say but just that we had to leave the polling units around 12 – 1am and submitted the result at around 3am. At some point I was threatened at my polling unit during the governorship elections.
LAST FOUR MONTHS
By this time, I got close to eating their local delicacies. The villagers were lovely. Sometimes they would come back from their farms and bring corn, rice etc. for us. They liked us because we were united. Even when new corpers came they were part of the whole process. At about three months to the end of my service year, a lady got posted to the village. As the oldest corper then, I was given the responsibility of:
1. Convincing her stay and
2. Making her feel at home.
Trust me, I was caring, I was always trying to make her feel at home. And it didn't take long for two of us to fall in love. She was acting like my wife and I as her husband, we ate together. The whole village knew we were in love. The last three months of my service year was very romantic. But, I had to leave. The night before I left she cried and cried. I left NYSC broken. We are still close till today, we are still in contact with each other, we are still discussing the future and honestly if not for NYSC we would not have met.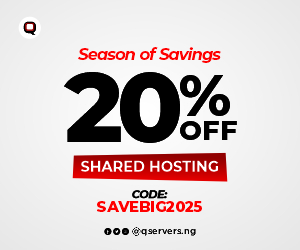 LESSONS I LEARNT FROM MY EXPERIENCE
There are so many lessons I learnt while serving because when I couldn't get a job in Lagos, after a while, I went back to the same village to invest in rice farming. It yielded close to two hundred thousand naira (N 200, 000) for me. The lessons I learnt include the following:
1. Just be yourself: Wherever you find yourself be yourself, do your best to build the people around you. At some point I had to use my money to buy the books I used in teaching. I was with the village football team, I trained the students in volleyball and all that. I was always meeting teachers and the principal giving them advice on how to run the school and make the students better. The students I felt had potential, I called them and advised them on subjects they could study and all that. The church I attended had no alter so I called some of my fellow corpers, we contributed money, bought cement and built one for the church. We just wanted to add something to the lives of the villagers. When we left, they missed us. Even when I had to go back to invest in rice farming there they welcomed and took care of me.
2. There is a reason why you are somewhere or you are posted somewhere: a lot of corpers think that if your are not living in a place where there's comfort that you will not enjoy your service year. My dear, I enjoyed my service year in a village where there was no light. There has not been light in that community for years. The roads there are worse, they don't even have good water in Taraba. Mosquitoes were everywhere, the conditions were not just favourable. I had to cope with all the discomfort. It was crazy but we had to live as part of what was going on. The lodge we were at was not nice even to the extent that we killed Snake in it at one point. But, in all this I felt God had a reason for taking me there and at the end of the day I didn't regret.
3. You don't know what might be thrown at you: A lot of guys are getting married to people they met during service. Service is a very open opportunity to meet the right person. I feel like If you can not meet the right person during service you might not have that chance again because in camp you are meeting people from North , South, East and West so you have a lot of options and chances. When you become friendly and try to mingle definitely you will meet a single that is ready to love you (this applies to both genders). Honestly, the lady I met during my service year has helped me even more than some members of my family. And she is doing all these because she loves me and like I said all these happened in just three months. Service is an opportunity for you to meet someone, make friends and meet people that will influence your life. It is true that we are all different and have different reasons for going for service some go for the money, others for the certificates but for me it was for the adventure and I was able to meet someone that I love, someone who loves me and someone I hope to spend the rest of my life with.
4. Wherever you are there are opportunities: even if it's riverine area at least they sell fish. They do business so you can always invest in businesses around your PPA.hat was one thing that helped me. While in service I should have invested in rice farming but I didn't because I thought there were jobs in lagos and all that but after spending some time in lagos, this girl I told you about asked me to come back and farm. That is what I did and I got some money with which I opened my own business and today I am managing it, so there are opportunities in your PPA. It might be a local village, in fact, I prefer serving in local villages because it is cheaper compared to towns. True, everybody has his / her own preference but if people are living in a particular area and surviving, find out how they are making it financially. So you can invest and who knows you might not even need a job tomorrow.
5. Connect with people: sometimes those people in the village know people in high places and someone can connect you and you become a big man tomorrow. So that's it. My NYSC year in brief.
I will be glad to get your questions and comments on all I have said. Also do well to connect with us on Social media.