I am Michael Onwu Oche, an ex-corper who served in Taraba state and I was in Batch B 2018. This is how I spent my one year compulsory National Youth Service.
POSTING AND CAMPING
You know when you want to go for service you hear a lot of things. People advising you on what you need to do in Camp and all that. So, I became anxious. Of all the four states I selected, I was fortunate to be posted to Taraba but it was not my ideal choice but as we "don choose am we don choose am, they don post us they don post us." My parents were like, Michael try to relocate back to lagos, Taraba is not good. I just told them that since this is where God has posted me, let me see how things will work out and I told them that I would not be relocating or coming back until i was done with my service year. I went on the journey, I had not been to Taraba state before though I heard it was very close to Benue. I ended up spending two and a half days getting to camp as I was coming in from Lagos. I got to camp, did my registration and I got into platoon seven. We had vibrant corpers in that platoon and it was the platoon that shook the camp, we even won a lot of competitions. I was in the drama group and later I joined the dance group as a drummer. I tried to enjoy life on camp. I had a camp girl friend who on the day of posting was posted to a different local government from mine. Life in Camp was fun to the extent I wished NYSC ended in Camp but I also wanted to enjoy the adventure when it was time to leave, I was posted to Karim Local Government Area of Taraba state. I think it was in good fate because like I said earlier I believed that God had a reason for pushing me to somewhere and wherever I go to I want to make impact no matter how small it is.
PLACE OF PRIMARY ASSIGNMENT
After the whole drama in Camp, three weeks went by and after that we entered the bus taking us to where we got posted to, we started asking questions: like how is this place? How is that place? How far is it? etc. And they told us not too bad, and its a place we will love. But you have to cross a River. And I thought, River? We kept going until after about three (3) hours when we got to where the river was. It was such a big river and we had to cross it on a ferry. It was a very crazy experience, because most of us were afraid. What if this boat sinks? What if we get drowned? There were no life jackets, but we crossed it and after hours of riding on bad roads we got to the Fellowship of Christian Students (FCS) house in Karim. We arrived late in the evening. We had no place to stay, so we had to squat with some corpers that night. Our uniforms were dirty because we wore them from camp and we couldn't wash them because we needed to wear them to the NYSC secretariat for our posting the next day, so it was a stressful day. Nonetheless, in the morning when we were posted to our various primary place of assignment. Four others and I were posted to Government Day secondary school, Sabon gari jen, karim.We got there and were welcomed by the principal who took us in. And told us things about the village and about the people. Out of the five of us, only two of us decided to stay. The others were contemplating relocation. For me, I have decided to stay until the end of my service year. Because Taraba is far from Lagos and Idon't want to cross that River anytime soon, so I stayed for one year. A lot happened in that one year. A lot of things happened in one year and it is a lovely experience.
FIRST FOUR MONTHS OF MY SERVICE YEAR
The first four months was not easy for me because I was trying to get used to the place. And I was trying to survive on the meagre nineteen thousand, eight hundred (N19,800) naira allowance that was given to us back then. At first, we stayed with the corpers on ground. One Senior corper to take care of us while we get used to the village and all that. But, instead he made things worse for us. Then the practice was that after camp you get the next month, allowee. But in our case, we left camp in July, but August allowee did not come until the end of September. It was a very hard for us because we had nothing to eat. We had to start calling our friends and loved ones to send us some money. So that we could eat even while serving: those four months were terrible.The first two weeks in the village, I joined the local football team. Not to play, but to be the referee when they train. Some of the players did not did not speak English much and when I blew the whistle they start complaining in the local dialect (hausa) and when they asked me for explanation, I spoke in English. So after a while, my nickname in the village became "englishi". I got popular in the village.In school I was given English to teach even though I didn't study English, but I did my best to help the students as much as I could.Within the first four months we had to celebrate the Independence Day. And we showed ourselves as corpers. It was a big celebration there. They asked us to join the match pass but I told them I was not into the marching thing. We had a good relationship with the people, they respected us. Some of the children that were with us couldn't speak English but as they rolled with us they started speaking English little by little. So we influenced them im our own little way.In that four months.
The terrible thing that happened was that our bank accounts were not activated due to the fact that we have not applied for atm. So even when they September allowee came. We had to travel to Jalingo because there were no banks in that part of the state so if you wanted anything, you had to go to Jalingo. Imagine you travelling for hours just to reach your PPA and now you have to travel back to Jalingo just to activate your ATM card or activate your account. It was crazy. It affected a lot of us. So, I traveled though I had planned not to travel and this time we did not take the river route but choose another route that passes through Adamawa state to Jalingo and that was an eight hour journey. That was how the first four months went. At that time too, the principal organized and built a volleyball pitch for us so that we could play and train the students. This was the time of long vacation and those of us that wouldn't travel because of distance had to find other things to do to keep ourselves busy.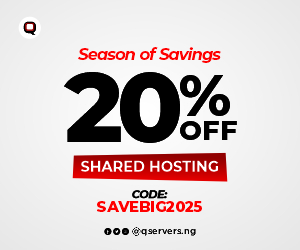 * ** To be continued.***
Do well to check out our other posts like https://ajuwaya.org.ng/ajuwaya-on-language-learning/ and others below. Thank you.