My Seven Rules OF Success in Life After NYSC.
I started earning from my writing skills before I finished service year. I studied building engineering in Obafemi Awolowo University, and I had no idea that I was going to earn from writing as at my final year. And as God would have it, I was posted to a ministry, ministry of lands, and you know what that means? We had no work to do. I'm not saying all ministries don't work o, but for mine, we had nothing to do for the whole service year. You can only imagine how it would have been if I had nothing else to do. Well, some of my colleagues had nothing to do, and so they were idle all through the period. Land your dream job while still serving.
My first writing job came the same month I resumed at my PPA. It wasn't easy though cos I had to stay up most nights to meet up with my clients, but I was earning more than just my 'allawee'. Oops, I'm not supposed to be talking about my writing career, this article is supposed to be about my post NYSC experience. But I can't start from the post- without the pre-; you know.
Fast forward to the end of service year, I felt like I was going for a vacation, cos my NYSC year was very busy. I did my POP in October, and my plan was to rest at home for the rest of the year, not working or sending any applications for office job. But alas, there were writing jobs I had to meet up with even before I left my PPA. I got home and resumed with my online writing jobs. After a month, my parents started disturbing me with getting a job and all. I had to tell my mum that any job that wouldn't pay me more than 50k for a start, I can't do it, because the work I do from home is making me up to that, if not more. They didn't understand or believe that I could sit at home from morning till night and still be earning money. If you're from this part of this world, you would know that if you don't dress up for a 9-5 job, to people, you don't have any other means of making money.
The pressure to get a job was getting too much and I had to find a way of leaving the house. I went to my sister's place and same was the case. I was referred to someone and I submitted my application, I was to work for a week for them to see if I could fit in for the job. I had to travel down to the place for the job and by the middle of the week, I had to leave. I knew I wasn't supposed to go for the job, but I had to, to satisfy everyone's request. This is something you shouldn't do as a fresh graduate. Do not allow yourself be so pressured that you end up doing a job you're not satisfied with. You will get frustrated and will have to leave in the long run.
I returned home and the pressure continued. My mum would always pray for me to get a good job every day. Meanwhile, I was still earning money from my writing job as all this was going on. Two-three months after that job experience, I got another offer by my fiancé. It was to do a job related to what I studied in the university. I accepted it and it has been going well all along. I agreed to do the job because it still allowed me focus on my writing career. That writing skills is a gift I was given by God, and I wouldn't allow anything or anyone take it away from me.
Right now, I can't be found not doing anything because there will always be one writing job or another to do per time. We are in a digital age such that you can't but have one or two digital skills that you've mastered. Yes, there are still jobs out there, but you would have an upper edge if you have these skills. You don't have to wait to get a white-collar job before you can earn legit money. And the lockdown experience also showed us that you don't have to leave your house to work. You can read more about remote work here.
One thing I told my brother during the lockdown was to learn and perfect a skill, such that when he gets back to school, he wouldn't have to always depend on anyone to get money. And he wouldn't have to wait for a year or two looking for job after graduation. My skills have opened so much doors for me that I wouldn't have gotten if I was waiting to get a white-collar job. One advice I would give and always give undergrads and fresh Corp members is to get a skill. Even if you have an uncle that has promised to get you a job after service year, you still need a skill in this age and time. Don't live your life relying on anyone at this time. Remember that once you get back from service year, you no longer have the courage to ask for money from your parents, except in rare cases, so this should spur you to find something doing.
I am going to post the second part of this write-up here but for now remember you can connect with me on social media using any of these tags: IG – @makarios3138FB – Abimbola Tinuola Faleye Twitter- @FaleyeTinuola.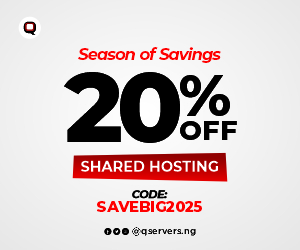 Cheers to your Success, Abimbola Tinuola Faleye
The Ajuwaya Team.