It is the third week of your camping period and from the look of things it is just a matter of days and camp will be over. For most corps members this is when the show begins- just after camping. Then it becomes very serious to locate places in the town, places such as worship centers, markets. Most importantly though is locating your place of primary assignment and getting accommodation for the period of your stay. These would be easy 'busy' if you have been in this particular city for a while but for most corps members that's not the case. It's important to be able to handle this part well because it will contribute so much to how well your one year will be spent. Here are the things to consider when looking for accommodation:
Take these points serious especially if you are a complete stranger in the particular state you have been posted to:
Security
Access to road network
Access to market
The physical surrounding
Proximity to your ppa
Proximity to essential services
Everyone knows that NYSC is structured in such a way that you will have no influence over your Place of Primary Assignment (PPA) except in special cases where your health, marital status is considered, so the points outlined here assume that the ideal scenario applies:
Security:
This is set as number one and rightly so because security of your life first and properties matters most because only the living serves their father land. For some people who are total strangers in the land they are serving may need to rely on religious organizations for accommodation for a brief period of time or for the entirety of their service year but if you don't fancy that idea, when choosing an area to live for the time of your NYSC, it is important you ask questions about areas of town with low crime rates and less prone to violence both religious and ethinic because some corps members have had experiences of harassments or even direct threat life and properties because of the areas they rented their houses so be careful when accepting to rent a property. As a way to get an idea of the area, do the following:
be sure to ask those who are currently in the area where you are posted to in order to be well guided in your choice. 
pay attention to the security lecture given by the Nigerian civil defense corps during your orientation camp and follow their directives, they provide you with good security tips and hotlines to call in times of emergencies. Also because they have been in the area for long as a government agency they have very good understanding of the area and will guide you better.
Access to Road Networks:
This is a salient point so note it carefully. Road networks are important to give you access to markets, places where you get essential not to mention your PPA. Therefore, it is important that you choose to settle in an area that provide easy commute to other parts of the state or city. It must not be a paved high way but let it be at least accessible and have a means by which you can get to where you need to go from time to time.
Access to Essential Services:
you need access to markets, hospitals, banks etc. as the case may be. This has to do with point number 2 but if you live in a place where you can easily get to these services without having to border about transportation then that's better and takes away the stress of not knowing what to do in case of emergencies. Because during my camping period a doctor told us the story of a corper who would have just died if the hospital was more than twenty (20) meters from his house in lagos when he had a very bad asthma attack, just so that you know how important this is.
Proximity to Your PPA:
This is the reason you are serving. Your PPA usually should be very close to you. This doesn't only save you the transportation expenses but ensures you report to work early and often without stress. It is therefore important to consider the distance between your place of primary assignment and your residence. Unless it is not possible do your best to see that your have only two drops at most between your house and your PPA.
The Physical Surrounding:
I am a keen believer in the idea that the environment you find yourself in is very important in the outcomes you get in your life. Forget whatever tells you it doesn't matter because it does matter. Do your best to see that you are in an environment where you can make the kind of connections that will help you in future. You may not be able to know it instantly but you will get an idea of the kind of people in your neighbourhood by the time you interact with 2-4 people, even shop keepers and you can also leverage on other corps members experience by asking questions in you groups etc.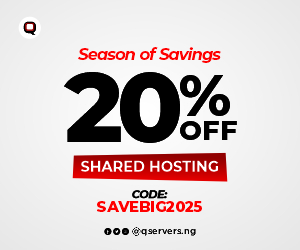 So you have the ideas that will help you settle in once you are out of camp.
Goodluck and cheers to your success
***Sometimes you may be posted to a rural area where there is no way you can get some of the amenities I have talked about in this post. What you will do is to have a plan that allow you to go to the main town at least once a month to get the things you will need. ***
Cheers to your Success
Ajuwaya Youth Initiative.