If you're starting a remote work job search or wondering how to find a remote job, then this article is for you because you are going to learn how to conduct your search and land the remote job of your dreams.

For those who are new to this site, this post is part of a series we have been running for sometime now: you should check out the first part here and second part here. 

Let's get down to business.

Here's how you can go about it:

1. Choose the Right Industry/Field

If you want to find a remote job, you need to be looking in a field of work where it's possible to work remotely.
So before you search for remote jobs, it's really important to think about your career path and whether it's going to allow for remote work.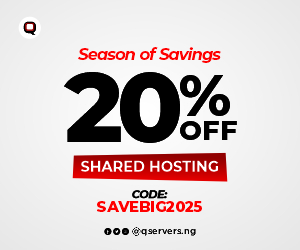 2. Research Companies Before Applying

Applying for random jobs and hoping they offer remote positions isn't a good strategy.
You need to know who you're applying to, and what their track record is of offering remote work (if they offer this at all).
Keywords you can search for when looking for positions online:

Remote
Telecommute
From home
Independent Contractor Job
3. Look at 100% Distributed/Remote Companies

This is one way to make sure you'll have a remote position if hired. Some companies are 100% remote or "distributed". Everyone is home-based.
While it's still not extremely common, there are a number of startups and technology companies set up like this.
4. Look at Start-Ups (Even if They're not 100% Remote)

With some Fortune 500 companies like IBM calling their remote workers back to the office, many smaller companies and startups seem to be embracing remote work right now.

Here's a good job board for startups only:
And you can find more by searching, "Startup Jobs" or "Startup Job Boards" on Google.

5. Search Remote-Only Job Boards

This is different than looking for 100% remote companies – in this tip, you're searching for job boards that only feature individual roles that are remote.
They might be with companies that aren't primarily remote companies, but that's okay.

As long as they offer remote jobs, that's what we're looking to find!
6. Compile a Master-List of Remote Employers

As you do this research and search for remote positions, start building a master-list of employers that allow remote work.
Even if you don't see a relevant job right now for that employer, put it on the list so you can check back later!
If you keep adding to this "Master List" through your career, you'll have an easier and easier time of finding remote positions to apply for.

You can look on individual company pages to see if any positions mention the option to be remote.
You can search employer reviews on sites like Glassdoor, Indeed.com, Flexjobs, LinkedIn, Google Job Search Alert, Facebook Marketplace (jobs) specifically looking for keywords like "remote".

You can ask around in your network, too. Ask colleagues and friends if their companies allow remote work, and for what types of positions.

If you're committed to finding remote work it's worth building this master-list and adding to it each time you find a new employer offering remote work!
7. Network (smart networking)

Network on LinkedIn Groups, Facebook Remote Work Groups and Twitter, then talk to people who are working remotely and ask them if they have any tips.
Ask for one simple thing to start. (If you ask for a huge favor upfront, people aren't going to help you). Ask if they have one tip, or if they did any one particular thing that helped them find a remote job.

As you build your Master-List of remote opportunities, try to build a network of people who are working remotely or interested in finding remote jobs, too. You'll be able to help each other, you'll hear about more opportunities, and you'll gain good knowledge on how to convince employers to hire you for these jobs!
8. Know the Difference Between "Remote" and "Work From Home"

Make sure you're using the right keywords when trying to find remote jobs to apply for.

Typically, positions listed as "remote" will allow you to work from around the world, or at least within the country or within the timezone. (For example, a position listed as "remote" might not let you work in Europe, but they're likely to be okay with you being based in Florida.
Whereas, positions listed as "work from home" are more likely to want/expect you to be in town.

You're allowed to work from home, but they're less likely to be okay with you living across the country or in another country. And they may want you to come into the office sometimes (For example once per week). This doesn't happen with true remote positions, except for maybe a quarterly or annual meeting where the company flies everybody in to get some face-time!

There are exceptions to this "rule" but that's what to expect in general with these different keywords in online job postings.

After searching out the right remote job for you, the next thing is to Convincing Employers to Hire You in the Interview. Let's take a look at how you can achieve this.

Now let's look at how to actually convince them to hire you in the application, cover letter, interview and more.

These jobs are competitive and you'll need to have a plan for how to stand out and impress these employers.

A. The Hiring Process is Your First Test

The minute you begin communicating with an employer for a remote position, they're paying attention to how you communicate and respond!

These skills are super important for a remote job, so realize that this back-and-forth communication is your first test.
Communicate clearly, and make sure your messages aren't vague or confusing.

And be attentive/responsive! Don't let messages sit or "slip through the cracks". Respond to everything in a reasonable timeframe. Try to respond within 24 hours, and within 4 hours during regular business hours.
B. In Interviews, Prove You're a Self-Starter

Companies offering remote jobs want to hire people who are self-motivated, so you absolutely need to show them this. In your interview, give examples of how you've taken responsibility for your work in the past without needing instruction or close supervision.
Show that you don't wait for your boss to tell you each little thing to do – you identify problems on your own and solve them, you find opportunities and pursue them, and you make suggestions for how to improve the company. Stories about a time your boss was out sick or traveling, and how you handled it, are always great.

Here are a couple specific questions you might hear on this topic:

How do you make decisions?
Do you prefer to be micromanaged or given more room to work?
What type of boss do you work best with? (This is similar to the question above; just another way you might hear it asked)
Why will you do well in this job?
What's your leadership style?
C. Be Honest and Clear About What You Want

If you're talking to an employer about remote opportunities, and this is exciting for you, be honest about it with them.
Don't try to hide it or feel pressure to act like it's no big deal.While you never want to sound like you ONLY care about the job because it's remote, it's okay to talk about why you're attracted to working remotely!

Tell them you'd love a chance to work remotely because you think it's the future of how companies will operate, and you feel it'll make you more productive and more successful in your work.

So, let's end this part here and of course the remaining parts will be posted here. Do well to check back next week for it and if you have not read the first and second parts of this post click the links provided above and you will get the whole gist. 

Thank you and cheers to your success.